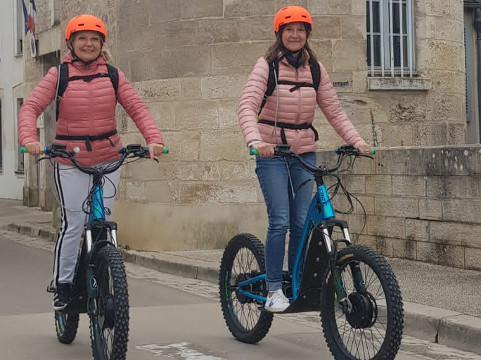 Are you looking for an eco-friendly, reliable and accessible means of transport to get around town, zip to your business meetings, or enjoy a day out with your family in the countryside? Perhaps you're after something a little sportier? TROTRX has the scooter for you!
For use around town, grab your TROTRX to travel comfortably in a natural, standing position: the best way to protect your back and pelvis. With your feet side by side and no need for any special effort, you'll wonder how you ever ran all your errands without your scooter. You don't even need to wear sports clothing!
For use at work, you will appreciate its long battery life, its ability to tackle slopes and obstacles, and its reliability. It's also really easy to use.
For a ramble around the countryside, or something a bit sportier, the TROTRX is just what you need for an outdoor adventure. Easy to use and eco-friendly, the whole family will love this cross between a mountain bike and a scooter.
By bringing an all-terrain electric scooter into your life you will be supporting the sustainable mobility movement and caring for the environment.